Accommodation Valea Ariesului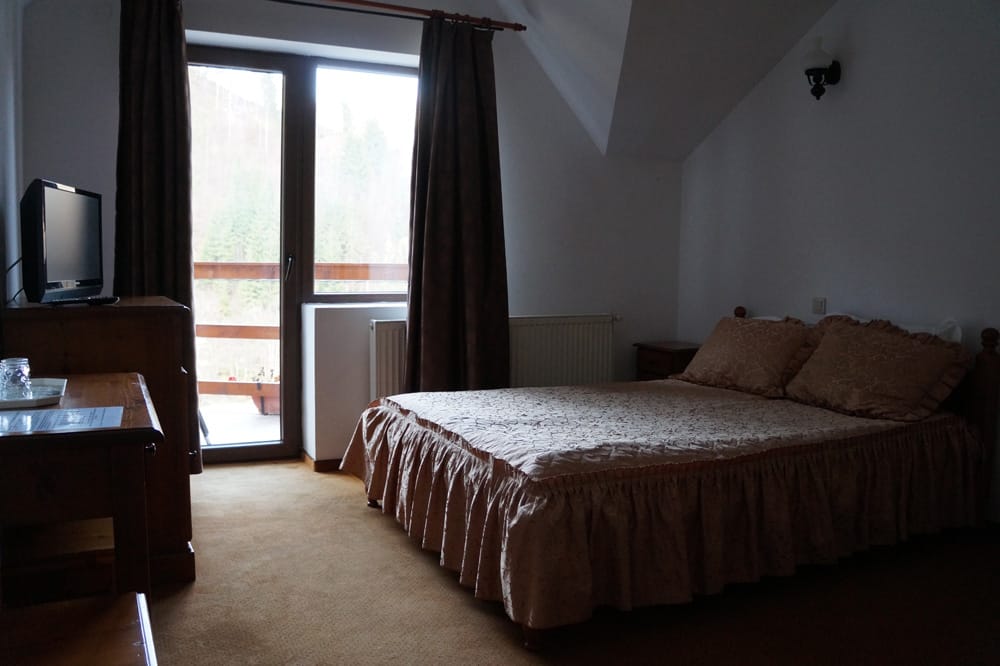 At present the pension has two buildings and provides 22 rooms for accommodation on the wonderful valley of Aries, of which:
9 rooms with two beds - 200 Lei / night / room
6 rooms with 3 beds - 230 Lei / night / room
2 with matrimonial bed - 200 Lei / night / room
Respecting the style of the whole room harmoniously combines tradition with solid wood furnishings and ornamentes embellished with modern and good taste, chrome-plated bathroom chambers are another element of modernity and attention to detail.
The upstairs rooms are fitted with a balcony so you can feel the cool, clean air of the mountains.
In the recently built building there is a fully equipped kitchen for your comfort.
Each room is equipped with:
- private bathroom with shower
- hairdryer
- mini-bar
- TV
- phone
- Internet access

The restaurant's hall has 2 walls made of double-glazed glass panels, so that during the summer the restaurant can make a common body with the terrace, the clients benefit from the comfort and the true feeling of being in the middle of nature.
With a capacity of 40 seats in the restaurant you can serve traditional dishes, you can spend the evening with a glass of wine on a pleasant musical background.
We organize order-based meals, baptisms, anniversaries, birthdays.
Another way to spend the evening in a relaxing setting is to serve a fine drink set in one of the leather seats with the bar.
Our qualified staff is at your disposal for you to spend your time as pleasantly as possible.
Conference room
In the main building there is a 100m2 conference room, which can be arranged according to requirements, equipped with video projector, projection screen, high-performance audio-video system. We organize training sessions, business meetings.